Have other benchmarks exceeded initial expectations?
https://www.sciencedirect.com/science/a ... 1X08003154
Geomagnetic field strength during the Holocene: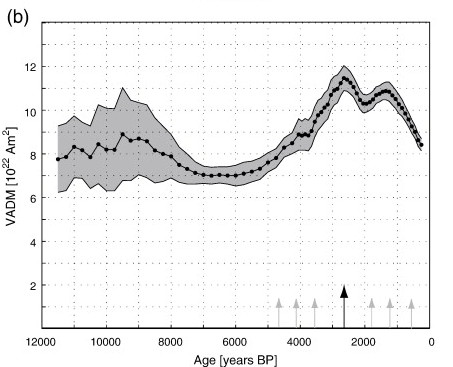 http://all-geo.org/highlyallochthonous/ ... t-to-flip/
Did the run into a grand solar maximum provide "cover" for the weakening magnetosphere?
Did a strengthening "first defense", (heliosphere/solar system) mask the waning of our "second defense" (magnetosphere/Earth)??
Is there some "catching up" to do as far as reaction time, to the now combined weakness?
Does "catching up" involve greater acceleration of climate variability and seismic activity intensification than first expected?
https://www.siliconinvestor.com/readmsg ... d=31607865