Since this is an ongoing adventure I figured it should have a thread. We live in a 32' class C.
We have been growing primarily in Aerogardens, because for the space, they are perfect. We don't have room for anything larger.
In soil pots we have beets, chives, oregano, garlic, cukes, mint, ginger, and bayberries. The cukes didn't do great but everything else is going well. We got one little cuke that tasted sooo good I need to grow more! They will need a deeper pot with at least a 2 gallon reservoir (which I found), and a better space for climbing. They will have to wait until we re-organize a few other things.
The pot they were in will have dwarf blueberries in it in a few weeks.
In the aerogardens we have lettuce, cherry tomatoes, basil, and peppers just started...and then we have mason jars for sprouts. There will be a sprouting shelf soon
My goal was to at least grow salad. We can stay healthy on the stored grains and beans and things if we each have some greens each day. So first goal accomplished!! All grown indoors in a little RV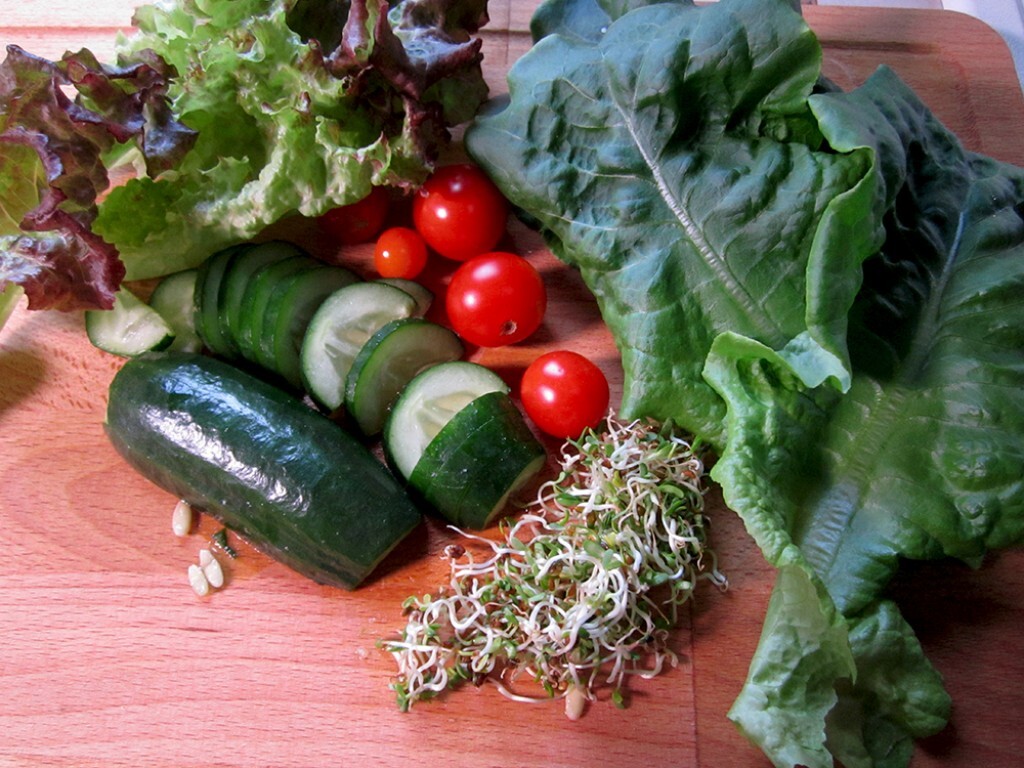 Now I have plans to add spinach, nettle, much more garlic, and potatoes in 5 gallon buckets tucked in next to the RV next summer so they hopefully go unnoticed.