Hahaha, you guys crack me up with the chicken talk
I had a friend a while back who had a chicken pet. She kept it indoors, it had chicken diapers and the whole bit....but most people I know keep them for eggs and soup.
We are more northern in general, like we have always lived in the northern US, and most people seem to have insulated chicken sheds. They are raised up on cinder blocks and are basic sheds with a door on each end, linoleum floor for easy hose down cleaning. These are coop sheds with solid walls so you just go in to collect eggs. The roost boxes are just like shelves built along the walls, and the feed lives in 2 - 6 gal storage buckets (just like the ones we store grains in) up on the top shelf all around the shed. No rats, because they cannot smell it through the buckets. And everyone who gets eggs from the chickens also keeps a 'chicken bucket' in their home to put food scraps into...so daily when going for eggs we feed the chickens all the fresh food scraps. Most people I know have 6 - 8 ft solid wood fences around the chicken yard, with a wire fence secured around the bottom that is buried down 2 feet into the soil to prevent digging critters from getting in. Most of the yards are uncovered, but some are framed in with wire over them to keep out flyers. One lady I know who has had chickens for about 40 years, has a front and back yard for the chickens. She alternates which yard the chickens go out into each year. The one they are not in gets seeded to grow grasses and food for them.
So there are my observations on other people's chicken coops.
For me today, I just ordered a cheese making kit and cheese press. I pick one new skill to learn each year, and this year is cheese! I found one place in AU who seems the best starting place for me
https://www.littlegreenworkshops.com.au/
He has nicely done videos on youtube
https://www.youtube.com/watch?v=s1k1w7SnNEY
and for the press and first kit to learn with (including shipping from AU) it cost me USD 203.00. To find the same in the US I priced it at over 300 and the kits here are no where near as good, at least that I could find.
From there I might get his hard cheeses kit...but for the most part after the first kit I will know what to order and can fill in as I need to.
Last year I did rug hooking, and so this year have a couple larger rugs in the design stages...I will be getting wool to dye and working on making them this year. I figured with the Eddy Minimum coming in, warm wool rugs would be a good thing to be able to make. I made a floor pillow for out grand daughter to learn on. I have a post on it here if anyone is interested in learning
https://www.minds.com/blog/view/825914236851691520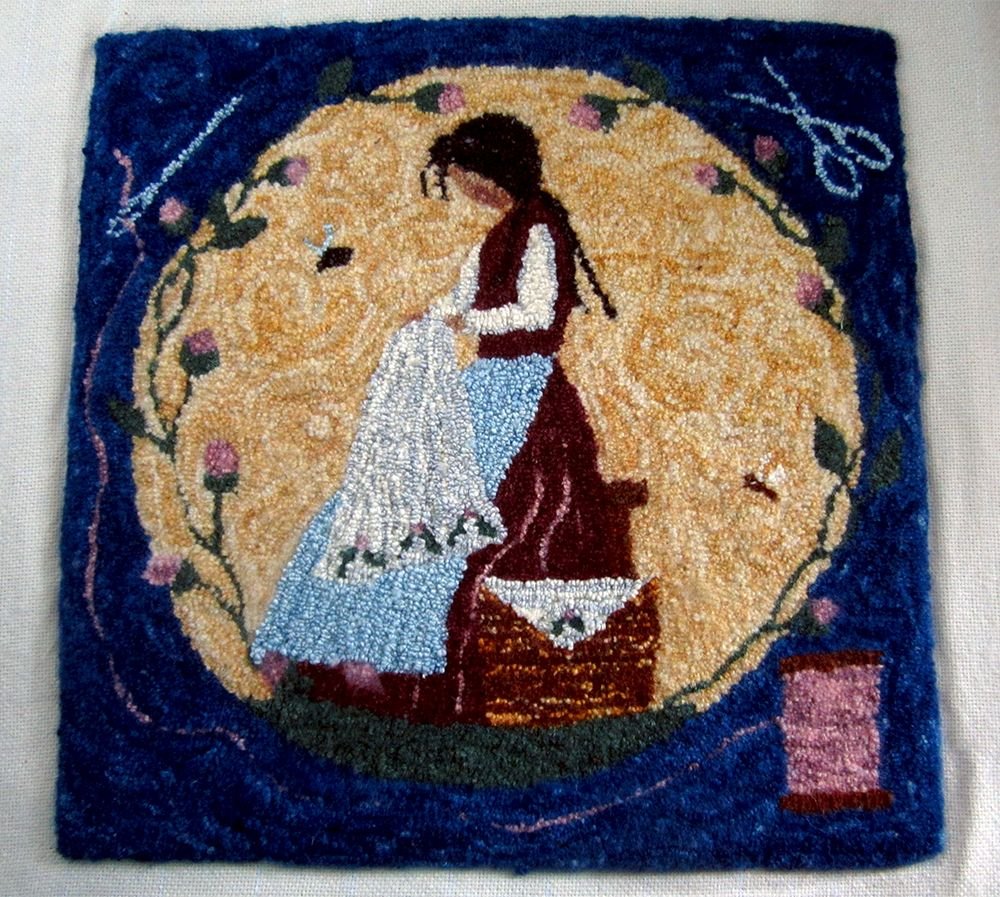 But anyways I will log the cheese making progress in blog posts too as I learn...