---
Site Admin
Posts: 83
Joined: Thu Jul 26, 2018 5:33 am
Has thanked: 114 times
Been thanked: 109 times
Have missed a few days of updates - my grandmother passed earlier in the week, so have had less time to dedicate to preparing / publishing. It was not a surprise, so there is just loss, no trauma. Notwithstanding, death is always a healthy perspective check, and I just want to say, I really appreciate y'all here.

Much love.

Warmly,
Christian
---
Christian, I wish her a wonderful journey...
Today here we get to use some preps. I actually love these days because when they are painless then I know we have gotten fairly well prepared. We just had to move the RV for a few days so they could do tree work, but it took us only 4 hours to pack it up, move, and re-setup. Here we have no gas, but our backup heat source is toasty warm. It is still propane though...so that Cubic wood stove is top on my list of next expensive things to do...that and the Berkey replacement (I left the old Berkey with my daughter who is on city water)
The record cold temp for today here is I think 17* F...so it looks like we met it. It might have been colder because this was at 8am...but we will break it tonight for sure as it is supposed to get down to 12* or below. We will see what happens! We have about 3 inches of global warming outdoors right now, and could get up to a foot...then it should hop back up into the 50s in a couple days. I think it's a warning, to get ready for a super cold snowy winter.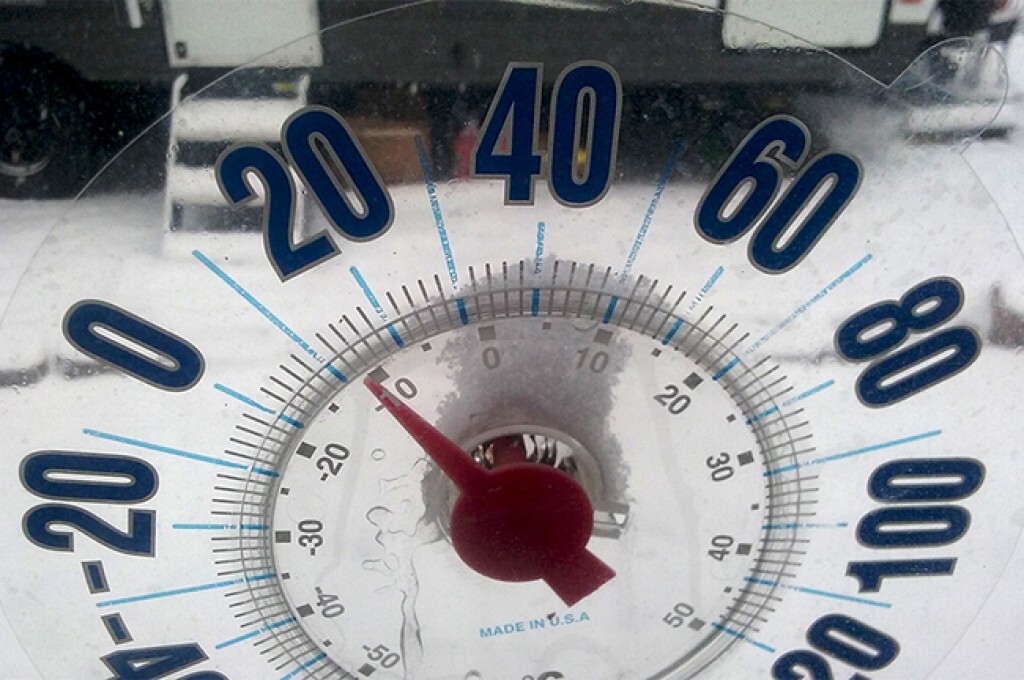 The current record low for Oct. 15 here is 20 degrees, set in 1970...
---
---
Site Admin
Posts: 83
Joined: Thu Jul 26, 2018 5:33 am
Has thanked: 114 times
Been thanked: 109 times
---
Right? it was really cold... David D caught it and showed the Denver temps. We are a bit west and up in the mountains so we get colder than Denver, but these are temps we expect in Dec - Feb.
It's warmer today, high in the upper 50s. I slept through the lows
---
Today I rounded up 4 new pairs of wool socks...and some wool yarn to make more.
And starting on the new area for indoor growing
I hope we get the sprout shelf and lights in by tomorrow!! I am dying to make Zoom Melts
Zoom Melt
Pita or other flat bread
Cream Cheese
Hummus
Veggies (I like tomato, mushroom, and spinach or broccoli )
Shredded cheese
Put it in the oven or broil until the veggies are cooked some and the shredded cheese melts...then pile sprouts on top, it's So Yummy
---
It will be interesting to watch it all play out Andy, because they are summer children
Today, I ordered some sprouting seeds (now that we have a place to grow them) chia, mustard, broccoli, onion and buckwheat...as well as more spinach and cucumber seeds.
Yesterday I got the lingonberry, blackberry and strawberries planted. The first two look great, but the strawberries got some heavy frost damage on the way. Not the nursery's fault, I mean who expects 5* F in October? I think that 4 out of 6 might pull through if I baby them alot. They have new leaves ready to grow, though after trimming off the dead parts at most they have 2 or 3 full leaves. Fingers crossed they make it...
and glad I brought the blueberries in, because yesterday the deer did some 'pruning' on the bayberries. All the leaves are gone and the branches nibbled back to where I would have pruned them to myself. I am thinking I might put some burlap bags over them so they don't nibble them to nothing, but I suppose it was nice of them to do the fall pruning
.
---
While I am working, my mind keeps spinning to the questions my daughter's would have if the food supply crashes. How to bake bread, and how to make their own yeast, or baking soda...if something happened to me, they would have all the food we stored, but they wouldn't really know how to use it. All the baby questions too...and basic how to for fixing things, growing things, etc...

So, I am going to make them a book, on what Mom would do...something I can print out for them and put in a binder. I will make it in something like a PDF to share so other's here can print it, or add on too...whenever it gets finished
---
Site Admin
Posts: 83
Joined: Thu Jul 26, 2018 5:33 am
Has thanked: 114 times
Been thanked: 109 times
When can I get my copy?
---